This post may contain affiliate links. Please read my disclosure for more information.
If you're starting keto and looking for easy snack ideas, then look no further. Here you'll find a list of 21 keto snacks that you can use as tasty treats while you're on this keto journey.
On this website, we've written extensively about store bought keto snacks that are great when you want to grab and go. However, not every one following the keto lifestyle wants to eat store bought snacks. Sometimes, you just want to make your own food. Therefore, we're sharing a long list of keto snacks you can make at home. 
These are just as great as store bought snacks, easy to make and you know every single ingredient that goes in each so you know they're good!

21 keto snacks you can eat 
Keto snack bars
Keto peanut butter protein bars
If you love peanut butter and chocolate, then you'll loves these keto friendly protein bars. They're great for on the go snacking or for having before workouts!
You can learn how to make these keto protein bars here.
Keto Fat Bombs
Keto Peanut Butter Fat Bombs
These keto peanut butter fat bombs are so easy to make and are the perfect keto snack for anyone who loves these two flavors. Give it a try!

Learn how to make these peanut butter keto fat bombs here.
Strawberry Coconut Fat Bombs
If you're looking for fat bomb ideas, we highly suggest trying this one out. Made with strawberries and coconut, this recipe is easy, so good and only contains 0.9g of carbs per serving!

Find this strawberry coconut fat bombs recipe here.
Cheesecake Fat Bombs
These keto cheesecake fat bombs are a quick high fat snack that will definitely satisfy your sweet tooth!  
You can find these keto cheesecake fat bombs here.
Keto Chocolate Fat Bombs
Made with 5 simple ingredients, these Keto Chocolate Fat Bombs make the perfect keto treat in less than 10 minutes.
Learn how to make these chocolate fat bombs here.
Pumpkin Pie Fat Bombs
You have to try these easy keto pumpkin pie fat bombs if you're looking for a delicious pumpkin spice treat that is keto friendly. 
Learn how to make this recipe here.
Savory keto snacks
For the people who love savory snacks, here are our 5 top picks!
Easy Keto Mozzarella Sticks
These keto mozzarella sticks are a great savory snack to make between meals. They're delicious of course, but only take 18 minutes to make and are only 0.5g net carbs per serving!
You can find this recipe here.
Easy Bacon Halloumi Bites
We love snacks that takes minutes to make and we're sure you love them too. Try out these simple bacon halloumi bites that contain absolutely no carbs! Thank us later!
You can find this recipe here.
Easy keto 'popcorn'
Now we all know that we cannot eat popcorn on keto. At least not in its original form. However, we can try to make low carb pop corn substitutes. Here is a keto popcorn substitute made with cheese that you must try out if you're craving popcorn. It's only 0.6g carbs per serving too!
You can find this easy keto popcorn recipe here.
You can find this easy recipe here.
Keto Ice cream Snacks

You don't have to give up your ice cream. just try out these easy low carb recipes!
Keto Vanilla Ice Cream
 This keto vanilla ice cream is delicious and incredibly easy to make. The best part is that this ice cream is only 4 grams of carbs.

Get the recipe for this keto treat here.
Creamy Keto chocolate ice cream
This super creamy and delicious keto chocolate ice cream recipe is one of the easiest recipes to whip up. Plus at only 5g net carbs, you'll love this keto snack! 

Get this keto ice cream recipe here.
Keto Chips
We love chips and we know you do too! Here are 5 delicious keto chips you can make.
Nacho Cheese Avocado Chips
Have you ever tried avocado chips? If you have not, you need to try out these avocado chips for a healthy keto snack. 

You can find this recipe here.
Super Easy Parmesan Crisps
You have to try out these crunchy low carb crisps made with only two ingredients at least once in your life. You will love them so much that you'll likely be making them all the time!

You can learn how to make these crisps here.
Keto Cheese Chips
You can never have too many keto cheese chips. Try out these everything bagel cheese chips when you're feeling for something crispy and ow in carbs.

You can find this low carb recipe here.
Keto Cookies
Who loves cookies? These keto cookie recipes are a must on any low carb lifestyle.
Spiced Keto Cookies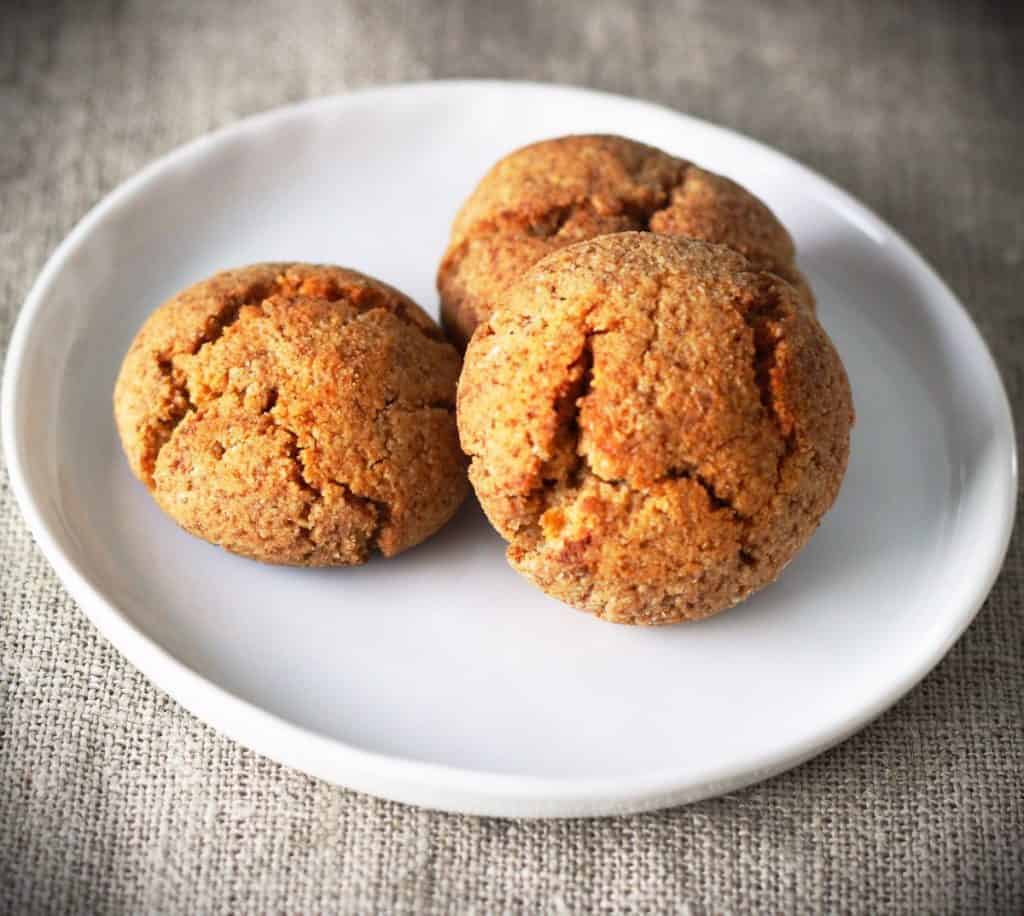 You can find this recipe here.
Keto Chocolate Chip Cookies
Nothing can replace a delicious chocolate chip cookie. If you've been wanting an easy, keto friendly version of chocolate chip cookies, then you must try these out!
You can click here to make this recipe
Keto Vegan Peanut Butter Protein Cookies
Soft and chewy are two words that can be used to describe these Keto Vegan Peanut Butter Protein Cookies. You just have to give them a try.

You can find this simple recipe here.
Low Carb Pumpkin Cream Cheese Cookies
Whether its pumpkin season or not, you cannot go wrong with these pumpkin cream cheese cookies.

Find this recipe by clicking here.
Snack time does not have to be hard on keto. And, you don't always have to resort to getting store bought snacks on this way of eating either. With a long list of keto snacks such as this one, you'll always have a great snack or at least the idea of what you can make for a snack at your fingertips. Which of these are your favorites?